Products from Amazon.in
‹
›
Flipkart SmartBuy Wired Headset With Mic (Purple, In the Ear)
Design: Canalphone
Compatible With: Mobile, Laptop, Tablet, Audio Player
Bluetooth Support: No | Wired
Headphone Jack: 3.5
These earphones come equipped with powerful 10 mm dynamic drivers for a balanced and solid sound experience. They have been tuned and optimized for popular music genres like pop, rock, dance, alternative and more.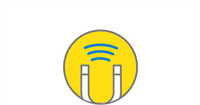 Power-saver Neodymium Magnets
These Flipkart SmartBuy earphones feature built-in Neodymium magnets to offer a power-packed audio experience while consuming lesser power than conventional earphones.
These Flipkart SmartBuy earphones come with earbuds in three different sizes (S/M/L), so that you get the perfect and the most comfortable fit. Not only that, ambient noise is also considerably reduced.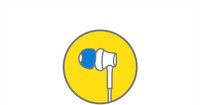 The specially designed ear tips of these earphones ensure maximum comfort and minimum slippage. Once you plug them in, you won't have to worry about frequently adjusting them.
These Flipkart SmartBuy earphones have been engineered for extreme usage. They can perform as good as new even after rigorous, uninterrupted usage at high decibels for over 96 hours.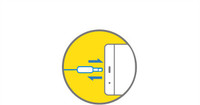 The plugs of these earphones have been subjected to over 10,000 insertions and removals, so you don't have to worry about damage due to wear and tear. Also, the unique angle of the earphones adds an additional layer of protection from damage due to twists.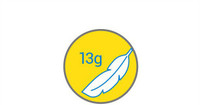 13 g Featherweight Structure
At just 13 grams, these earphones are so light that you'll barely feel the weight on your ears. Thanks to their ergonomic lightweight design, you can wear these earphones for long stretches of time.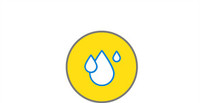 Sweat-free Silicone Coating
These earphones feature high-quality silicone coating to prevent skin irritation and to keep your earbuds sweat-free. As a result, you get a comfortable and uninterrupted listening experience.
Play and pause music or receive and hang up calls, all with the press of a single button. This function is compatible across Android and iOS smart devices.
These earphones come with a built-in, high-quality microphone that delivers crystal-clear voice quality, every time.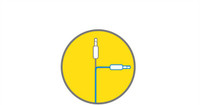 Bend-resistant De-twister Cable
The chances of these earphones' 1.2-metre-long cable getting tangled up are slim, thanks to its de-twister design. The tangle-free cable has been subjected to over 5,000 cable-bends from -90° to +90° to ensure that it remains undamaged even after rough usage.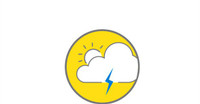 These earphones have been built to perform at their best even under extreme weather conditions. The Flipkart SmartBuy earphones have been tested to withstand extreme temperatures ranging from -30°C to 70°C.