Products from Amazon.in
‹
›
Philips SHE1405BK/94 Headset with Mic (Black, In the Ear)
Design: Canalphone
Compatible With: Mobile
Noise Cancellation
Motivate yourself for a presentation by listening to inspirational music with these headphones.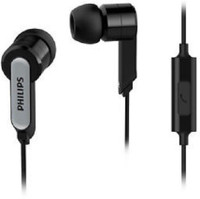 These snug-fitting headphones isolate external noises, so you can listen to music in peace even when you're stuck in traffic. The super-small speaker drivers fit inside your ears comfortably.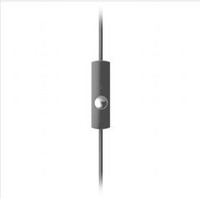 Enjoy hands-free calling by using the integrated microphone and call button.
You can comfortably place your audio device in your pocket when you're grooving to music with these headphones. There'll be enough slack between your audio device and these headphones thanks to the 1.2-metre-long cable.
The cable connector is well-protected by the soft rubber that's between these headphones and the cable. This way, these headphones' life is extended.